Buy Vimeo views


For those who dislike YouTube, it is fair to say that Vimeo is the preferred choice for video uploads. Of course, getting views on Vimeo vids is vital if you want to appear successful, and there is no easier way to accomplish this than by buying one of our keenly priced views packages.


Getting views on your Vimeo clips is not always easy. However you may try to promote your uploads, using a raft of external websites, there are no guarantees in this game. In contrast, buying a views package will snag the views you want and instantly propel you into the Vimeo top league.
Why choose us
To be fair, we are not the only provider of Vimeo video views currently operating. But, if you want to know the difference between the competition and ourselves, you had better look at how long we have been in the business.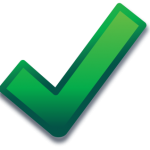 We have years of experience, whereas many of the other operators are wet around the ears. What being experienced gives us is the knowledge of how to offer a top quality service, and how to steer clear of infringing the rules and regulations in force on Vimeo website. If you want to buy yourself a stack of views and have them STAY there, you are best off with us.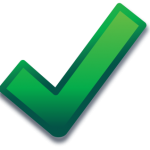 Another thing to watch out for is customer support. Unlike the competition, we know that email support is vital when something doesn't go according to plan. If you have any issue or query, you are safe with us, because our support team is never more than an email away.
Order informations


When placing an order with us for Vimeo views, payment is fast and easy using PayPal. We keep things simple as well by requiring only basic information from you, which you should supply when submitting your payment. What we need to process your order is a valid email address (in case we have need to get in contact with you), and the URL of the video that require views. Once you hit the "submit" button, you can expect us to get to work very swiftly, and you will soon see those views racking up. Of course, on the rare occasions when it is not possible to add the views you ordered, you will get your money refunded rapidly and with no quibbles.


If you decide to place an order for Vimeo views with us, we recommend that you sign up for our mailing list. This will put you in line to receive massive monthly discounts going forward. Please note that we also offer a reseller service.